We're all a tad geeky over here at That's Nonsense, and so we're always keeping our eyes peeled for our favorite gifts for geeks that we find across the vast landscape of cyberspace.
So, as we do every year, in-between chattering on about hoaxes, scams and whatnot, we've also been scouring the Internet for the best nerdy toys that have been exciting us this year that would be perfect for Christmas 2020, as well as designing some brilliantly nerdy t-shirts with our partners at the nerdy NerdShizzle t-shirt place too – so we can report back to you and see what you think.
It's also a great way to help support our site without having to rely too much on ads. We're affiliate with all the outlets we link to, and get a small compensation from many of our recommendations. So here we've compiled our list of top gifts and toys that any geek or nerd will just love in 2020. If you have any feedback, visit our contact page or better yet, head over to our Facebook page (thatsnonsense) and drop us a message.
Our list of best gifts for geeks and nerds Christmas 2020
Time to take a trip back to nostalgia town with this set of 4 colored floppy disk inspired drinks coasters that anyone who remembers the 1990s and early 2000s will no doubt remember fondly. While the coasters themselves don't hold 1.44MB of data like their real life counterparts, they do provide some decent protection for your table or desk against stains.
Let's face it, most floppy disks probably ended up as drinks coasters anyway, but most have likely been discarded during the technological passage of time. These four coasters will act as a apt reminder of a time gone by.
If you're in the UK, you can grab them here.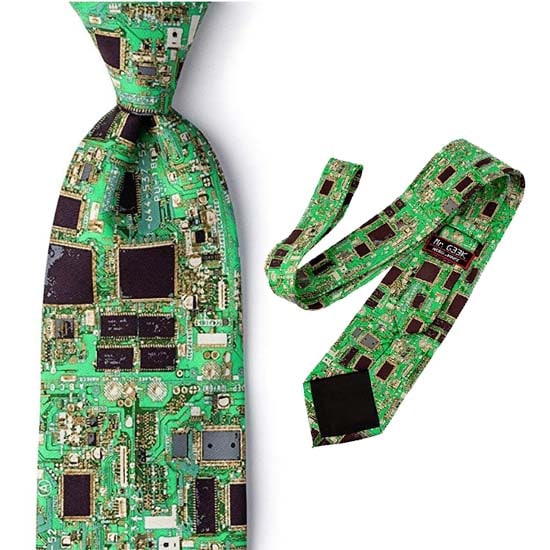 Nothing says geek chic like a bright green motherboard themed tie, which is why we've had to include this nerdy fashion must have. The vibrant colors make this tie pop, and we love the attention to detail. If you know your GPU from your CPU, and your RAM from your ROM, then this will make a great addition to your wardrobe.
Want to jinx the entire human population? Then there is no better way than with this t-shirt design parodying the popular Dr. Pepper catchphrase. As we leave the disaster that is 2020, we ask ourselves… how bad can 2021 really be? Warning: NOT for the superstitious – but certainly a design that will receive some comments!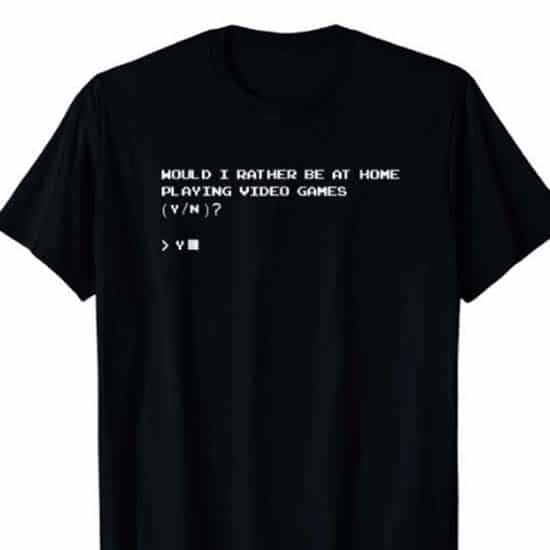 This awesome tee was designed by our partners in crime NerdShizzle and is a great idea for those video game fans. Rather be home playing Call of Duty or Fortnite than leaving the house? This retro t-shirt is the perfect passive aggressive way to let your friends know that you're just counting down the minutes before you can get behind the control pad once again! Available in both men's and women's sizes.
If you're from the UK, click here instead.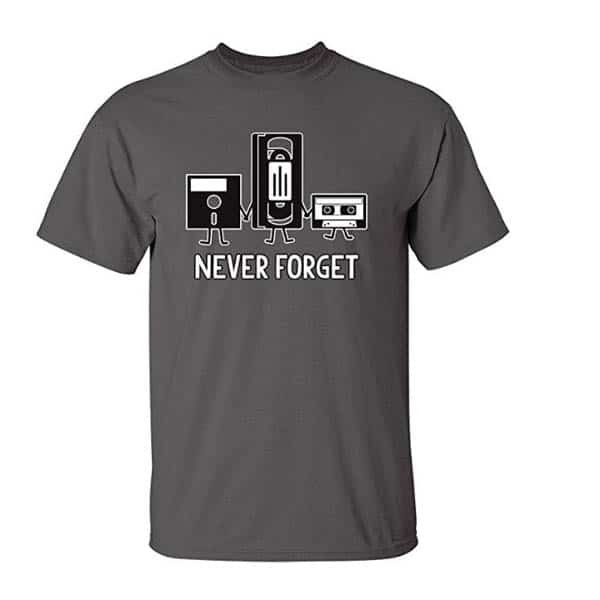 It is important never to forget those technologies that served up well, only to be replaced by smaller, faster and better alternatives. It wasn't their fault; they're just antiquated now. But remembering them can be fun, a touch of much needed nostalgia, in a world where technologies come and ago all the time.
So we salute you Mr. VHS, Mrs. Audio Cassette and Professor Floppy Disk. In the 1990s you were a must have. And now you're consigned to dusty boxes in the attics or coasters. This t-shirt will make sure you never forget. Available in many different colours.
If you're in the UK you can get it here.
Perfect for any Star Wars fan, this set of 8 Star Wars themed ice trays can create some pretty impressive ice cubes, including R2D2, the Death Star, the Millennium Falcon, Darth Vader and Stormtroopers. But you needn't limit yourself to ice creations – these trays can be used as chocolate molds for some space themed treats as well. Great for all ages. Refrigerator, freezer and dishwasher safe.
UK readers can get this item here.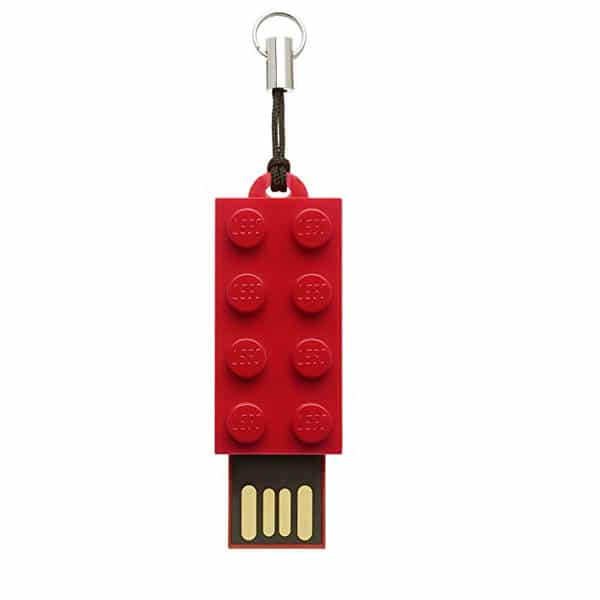 We all loved LEGO when we were younger. In fact many of us probably still can't get enough of these interlocking plastic bricks from Denmark. Another nostalgia fuelled gift, this USB flash drive is encased in a full functional LEGO brick, meaning yes, it does work with other LEGO pieces so you can stick other pieces onto it! The USD connector slides inside the brick to make sure it stays safe.
Comes in both 16GB and 32GB sizes, so plenty of space to save those songs. 16GB can store approx. 2900 songs.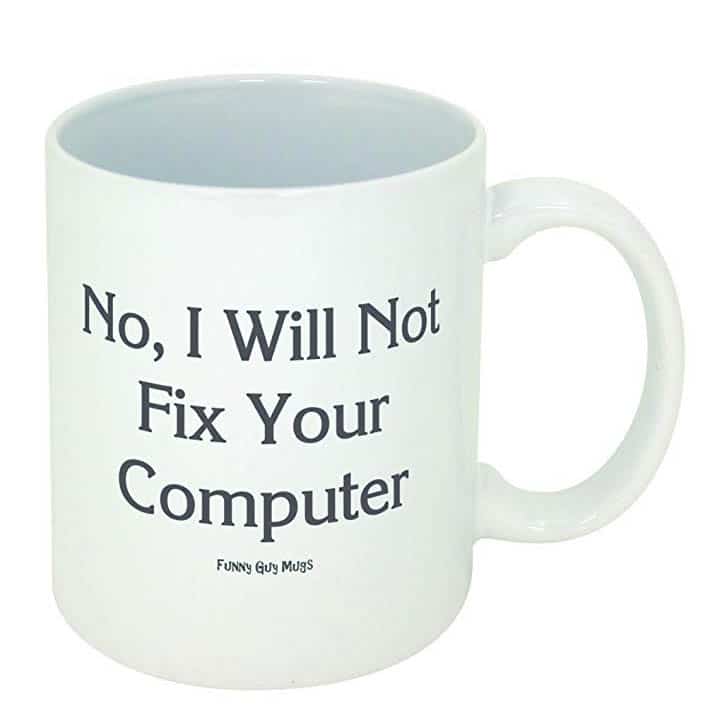 "Can you fix my computer?" is probably one of the most frequently uttered questions directed as the resident computer aficionado. IT buffs everywhere will relate to the onslaught of moaning – "It won't turn on" or "It won't connect to the Internet" or perhaps most frustratingly "It just doesn't work". Time to let people know with this hilarious mug that no, you won't be fixing their computer. At least not until they make you a coffee.
UK readers can click here.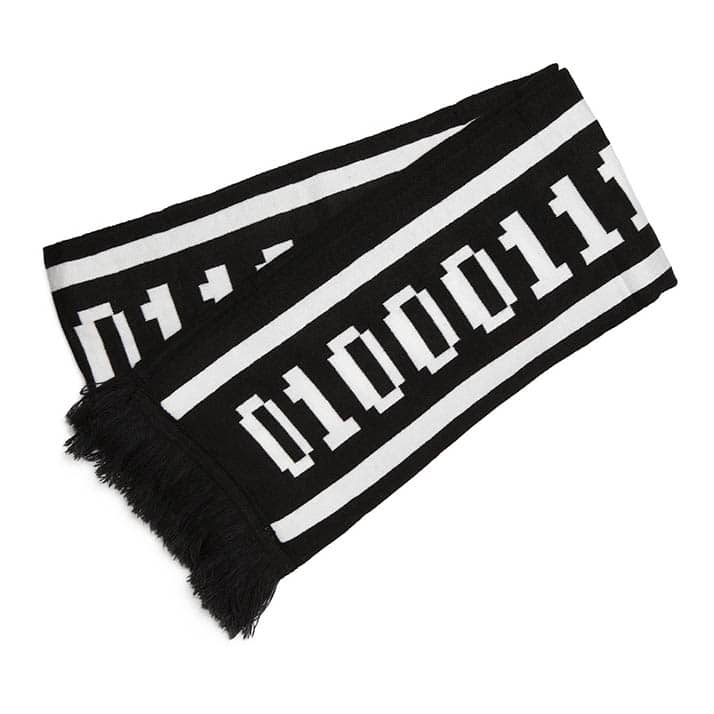 There are 10 types of people in this world. Those who own this binary scarf, and those who don't. If you're nerdy enough to understand the joke or know someone who is, then this brilliantly vibrant black and white binary scarf is a must have. And for those that do "speak binary", the 0s and 1s that adorn the length of this scarf spell out the word "geek". Naturally.
100% acrylic. 8inches wide and 74 inches long.
UK readers can click here.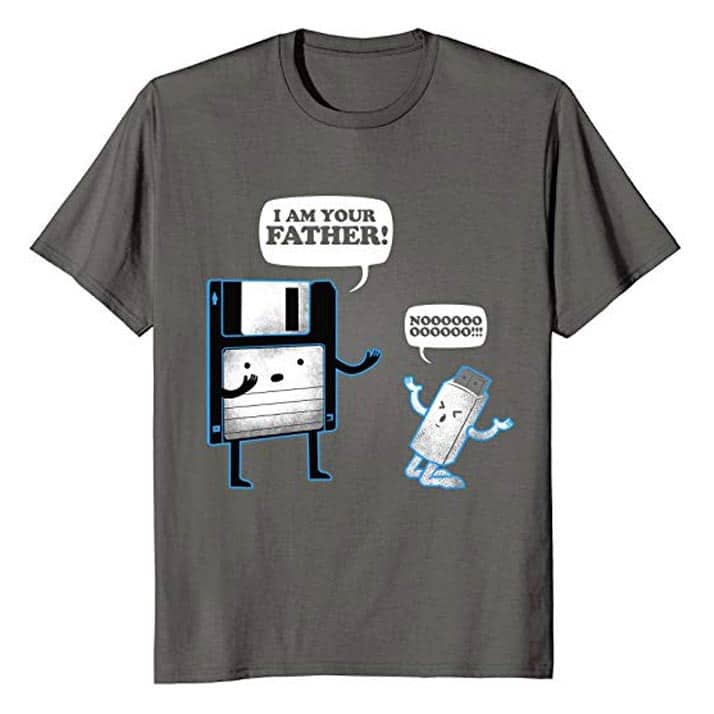 If you're buying for a computer geek who also happens to just love Star Wars, then this t-shirt will definitely be a hit! Your 32GB flash drive may not know who its ancestors were, until now. Enter the 1.44MB floppy disk to explain all. A hilarious parody t-shirt, its available in a number of sizes and colors.
UK readers can click here.



It seems like passwords are just getting harder and harder to come up with, because websites are demanding you include more and more letters, numbers, symbols and who knows what else! It's for our own protection, we get it, but remembering them just seems to be getting more and more difficult. Sometimes it feels like you need to include things like the plot of a romantic novel, or your ATM number for the website to accept it! Anyone who is equally frustrated will appreciate this great, parody tee. An original design by our partners at NerdShizzle.com.
UK readers can click here.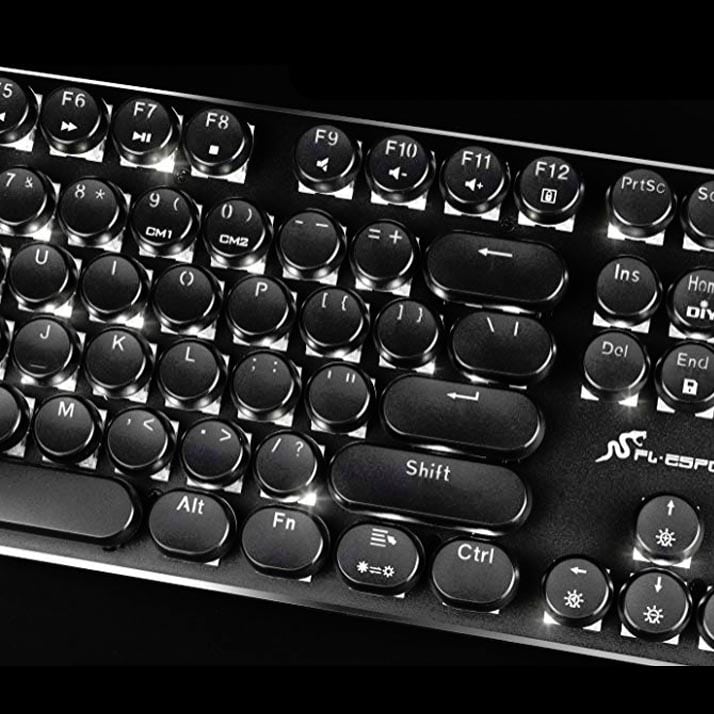 This pretty awesome keyboard is inspired by the classic typewriters of yore; not only in its antique look, but the keys have that satisfying click sound when pressed, for that ultimate, retro feel. The keyboard itself is sturdy and well made, and the keys are clearly of a higher quality than you'd find in your standard modern day keyboard.
Not only that, but there's a modern twist here, with an LED backlight behind all the keys so they are easy to see in darker lighting. The backlighting has several modes which you can flick between using the Function (Fn) key including adjusting the brightness. Keyboard uses the standard USD connection to hook up to your PC.
Definitely a unique gift that anyone who uses a computer can enjoy, though we wouldn't recommend it in a quiet office setting unless everyone around you loves the clickety click sounds too!
UK readers can get it here.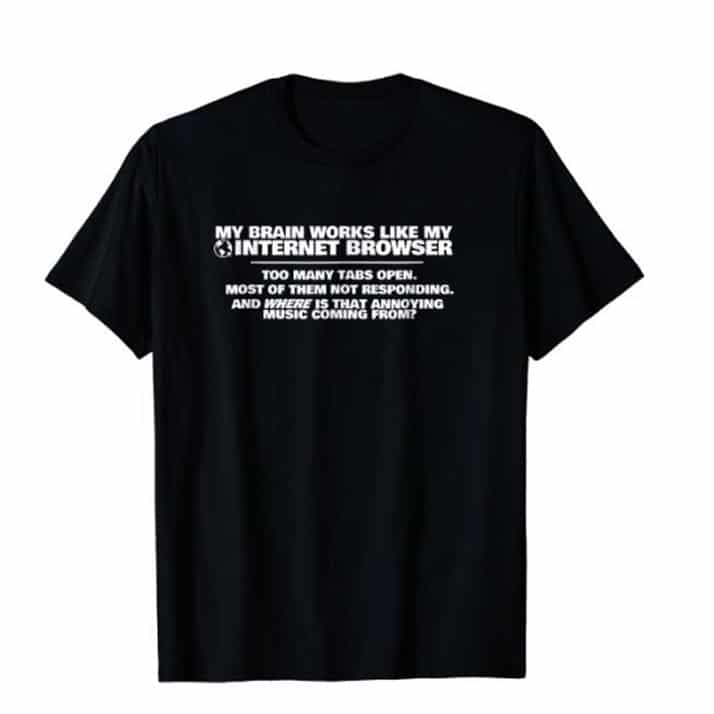 In many ways, our brain is like our Internet browser. Too many tabs open. Most of them not responding. And where, just where, is that annoying music coming from? We imagine plenty Internet folk can relate to this funny t-shirt that was designed by our very own team at Nerdshizzle.com. Available in different sizes and different colors.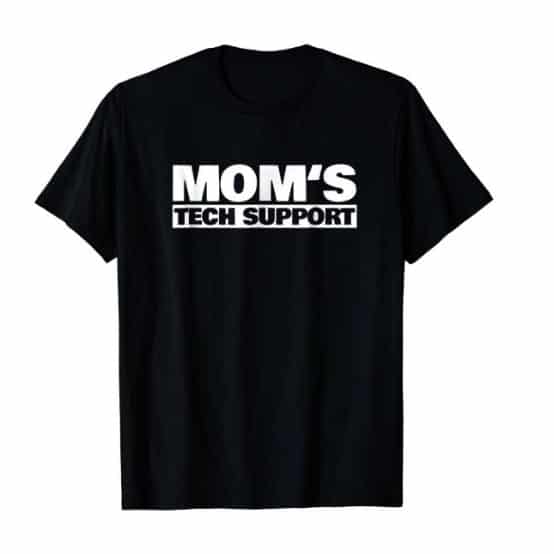 If you spend more time fixing mom's Wi-Fi connection, or constantly on the phone trying to troubleshoot the constant freezing and telling mom that triple clicking isn't a thing, then you're the parent's unofficial tech support guide, and this may be the t-shirt for you. Would also make for a great gift for any son or daughter. Available in women's and men's sizes in different colors.