A widely shared photo claims to show presidential candidate Joe Biden on a plane next to a staffer while both not wearing a mask.

FALSE
An example of the photo is below after being posted on Twitter.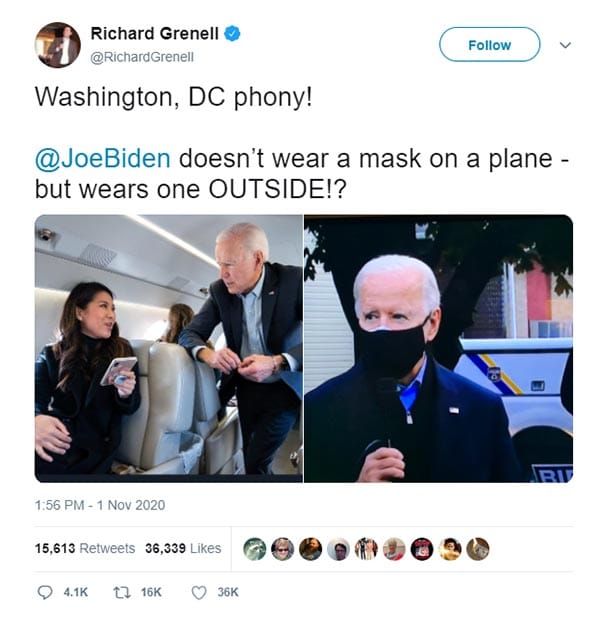 This photo has been shared by a number of high follower accounts on social media, including the former National Intelligence Director Richard Grenell (above.)
However, while the photo itself is genuine, it was taken in November 2019, meaning it was taken before the COVID-19 pandemic. It is captioned –
Yamamoto and Biden huddle on a flight to South Carolina in November 2019
As such, it does not show Biden failing to wear a mask during the COVID-19 pandemic.