Instagram is introducing a safety feature that will prevent adults from messaging teenagers, the social platform has announced.
In a bid to keep its younger users safe and to curb online predatory behaviour, Instagram has moved to prevent adults from sending Direct Messages (DMs) to under 18s, unless the under-18 is following them.
That means adults will no longer be able to send messages to teenagers they don't know, and trying to do so will result in a notification saying DMs are unavailable for this user.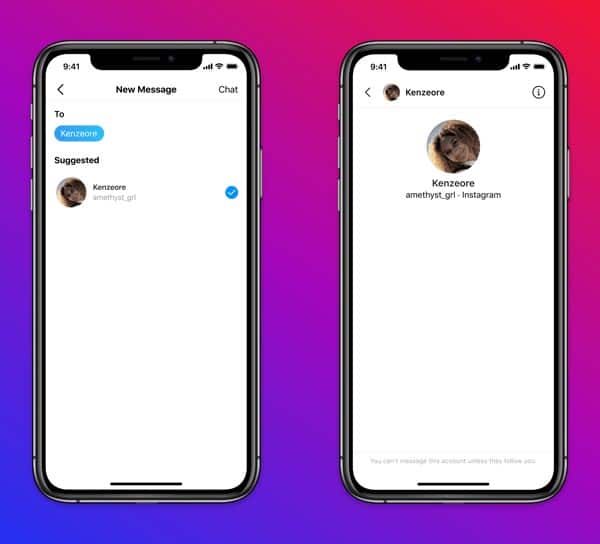 Adults will be told that they cannot message an under-18 unless that account follows them.
Instagram has also said it is working on improving its artificial technology aimed at identifying suspicious behaviour on the platform, as well as providing prompts containing advice for teenagers on their DM pages.
Previously, any user could send messages to any other user on Instagram. However if the recipient didn't follow the sender of a message, the message would go into a separate "request" inbox that doesn't show up as a notification like normal inbox messages do. The same will still apply for messages between adult accounts, but adults will no longer be able to send any message at all to accounts belonging to anyone under 18.
Sponsored Content. Continued below...
While it's a move in the right direction, the obvious drawback to these latest features is that many Instagram users lie about their ages, and it's difficult for Instagram – or indeed any tech company – to implement a reliable age verification method for new accounts.
Teens often lie about their age either because they're too young to use Instagram or because they want to avoid age-related filters placed on accounts of younger users. Older users may lie about their age because they want to befriend younger users who would be otherwise wary of messaging them.
The new features are being rolled out on a staggered basis and will be available to all users "soon".